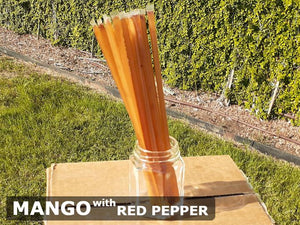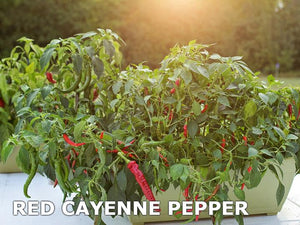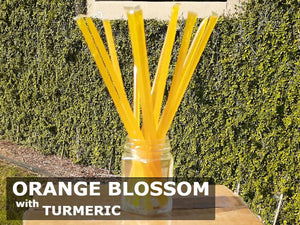 Medical-Grade Honey ™ Sticks Variety Pack - All-Natural & Unfiltered
Regular price
$131.25
Sale price
$78.75
---
PURCHASE THESE HONEY STICKS AND SAVE 5,000 BEES!
HEALING ANTIOXIDANTS & HERBS!
The healing powers of Moringa, Turmeric , and Red Cayenne Pepper have been infused into our various gourmet honey varietals including Mango Honey, Mangrove Honey, and Orange Blossom Honey! Enjoy these wonderful additions to your healthy diet as a topping on toast or pastries, added to teas and coffees, and more. Packaged in convenient grab-n-go Honey Sticks, you can take them with you wherever you go.
Our honey is 100% raw, never cooked, and never adulterated (we don't add anything to it). We solar sit our honey with the wax, propolis, and other local pollen, giving each batch of Epic Honey added medicinal value. You get it just the way the bees made it---delicious!
At Green Tsunami, we make sure our honey is chemical free and all-natural. We maintain the integrity of our hives by assuring nearby farmers do not spray pesticides, so our bee colonies are never in danger.
THIS MEDICAL-GRADE HONEY ™ VARIETY PACK INCLUDES:
MANGO HONEY + RED CAYENNE PEPPER
MANGO HONEY
Mango honey is usually very light honey with nice sweet floral notes in it that you taste right away. However, it can take on a stronger flavor, depending on the season. This honey is smooth and has a light refreshing finish.
RED CAYENNE PEPPER
Considered by many to be the "king of medicinal herbs" Red Cayenne Pepper has been used for thousands of years to help treat many health problems. A type of chili pepper, they belong to the nightshade family of flowering plants closely related to bell peppers and jalapeños. Originally grown in Central and South America, they were brought to Europe in the 15th Century by Christopher Columbus. Boasting an impressive nutrition profile, Red Cayenne Pepper may aid in boosting metabolism, reducing hunger, lowering blood pressure, aiding digestive health, relieving pain, improving Psoriasis, and reducing cancer risk. Learn more here 

MANGROVE HONEY + MORINGA
MANGROVE HONEY
Mangrove Honey is a sweet and salty honey varietal harvested from the Mangrove Trees in the saltwater regions of Mexico. This is a gourmet honey harvested from bees who feed off of Mexican Mangrove trees and flowers growing in brine water. Since these trees and plants have their roots submerged in saltwater the flavor profile of this honey has a deep sweetness with a salty aftertaste. It's truly amazing. 
MORINGA

According to many credible sources in the health industry Moringa has many important vitamins and minerals that are beneficial to our health. The leaves have 7 times more Vitamin C than oranges and 15 times more potassium than bananas. It also has calcium, protein, iron, and amino acids, which help your body heal and build muscle. It's also packed with antioxidants, substances that can protect cells from damage and may boost your immune system. Researchers are working to learn more about how extracts from the Moringa tree affect people, but early studies show it may help with Rheumatoid Arthritis, Diabetes, Cancer, Memory, and many other health issues. Learn more here
ORANGE BLOSSOM HONEY + TURMERIC
ORANGE BLOSSOM HONEY
With the faint aroma of oranges upon opening, the light, sweet flavor of Orange Blossom Honey is extremely pleasant and finishes with several citrus notes. Harvested from Veracruz, Mexico during March and April, this is a very light and refreshing honey.
TURMERIC

Turmeric is a relative of the ginger root and is a vivid yellow-orange spice common in India, Southeast Asia, and Middle Eastern cooking. One of the most power-packed nutrients around, Turmeric is touted as a super food that can fight cancer, ease depression, and more. Curcumin is one of the most well-known compounds found in Turmeric and may help with Type 2 Diabetes, viral infections, premenstrual syndrome, high cholesterol, Alzheimer's Disease, arthritis, irritable bowl syndrome, headaches, and even acne. Learn more here


** Information and statements regarding food products have not been evaluated by the Food and Drug Administration and are not intended to diagnose, treat, cure or prevent any disease or health condition. Content on this website is for reference purposes only and is not intended to substitute for advice given by a physician, pharmacist or other licensed healthcare professional. You should not use this information as self-diagnosis or for treating a health problem or disease. Contact your health-care provider immediately if you suspect that you have a medical problem.
LIMITED SUPPLY
This is a limited reserve honey, meaning we didn't push our bees to overproduce, nor did we blend this with some "other" bulk honey (like many other honey companies). This honey came straight out of an Austin, Texas beehive and into the jar. 
Since we take such care in our process, we are only able to produce small runs of each honey profile. Once this honey is gone, it's gone. This honey will have a slightly different flavor profile every season and every time we pull it from the hive. But every time, you can bet—it'll be delicious.
ALL-NATURAL HONEY
At Green Tsunami, we make sure our honey is chemical free and all-natural. We maintain the integrity of our hives by assuring nearby farmers do not spray pesticides, so our bee colonies are never in danger.
SUPPORT SAFE BEE RESCUE!
We really like bees. That's why we practice "bee approved" beekeeping and bee wrangling, then donate the profits from this honey to a powerful, no-kill bee rescue operation.
You are literally helping to save the bees when you purchase these Honey Sticks from Epic Honey. Profits from this item go to support the safe rescue, relocation, and rehabilitation of honey bees through our partnership with the American Honey Bee Protection Agency (www.ahbpa.org). Every $10 you spend with Green Tsunami saves around 2,500 bees.
Together, we can save the bees! Thank you! We need our pollinator friends.
SHIPPING DETAILS
Shipping & insurance fees are based on package weight. Our limited reserve honey is shipped in thick glass jars, which add some extra weight to the overall package. Your shipping fee guarantees delivery and the integrity of these glass jars. If a jar is broken upon receipt, we will send you another replacement jar at no extra charge.
Sticks of honey are based on net ounces, not fluid ounces.